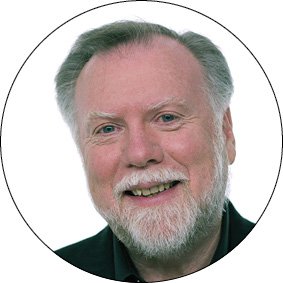 Keynote Presentations by Dr. Gordon Neufeld
Evening Public Address
Minoru Ballroom
Thursday, April 16, 2020  |  7-9 pm
Emotional Health in the Digital World
Unfortunately for our children, the digital world is not only a highly wounding world but also interferes with the conditions required to recover from the stress it creates. It is not surprising therefore that the deterioration of emotional health in our children and youth so closely parallels the increase in digital preoccupation, both generally in society as well as in specific cases. There is no option for turning the clock back. Our only hope is to move forward to create the kinds of practices and rituals that will serve to safeguard their emotional health and well-being in the world they now inhabit. Dr. Neufeld will provide some practical suggestions for how to do this, at home or at school.
Include this Optional Add-On to your Saturday conference registration for an additional $20.
Not attending the Saturday conference but would still like to attend on Thursday evening? Registration is available for $25 HERE.
Twelfth Annual Vancouver Neufeld Conference
Britannia Ballroom
Saturday, April 18, 2020 |8:30-9:50 am and 3:45-4:30 pm
Keys to Emotional Health & Well-Being
The scientific evidence is mounting that emotion is indeed at the heart of the matter, whether the issue is the stress response, problem behaviour, attention problems, learning problems, immaturity, or even mental illness. Given this new understanding, it only makes sense that emotional health and well-being should become our collective priority, whether it be at home, at school, or at work. But what is emotional health and well-being? How can we recognize it and foster it in ourselves, in our students, in our clients, and in our loved ones? Fresh understandings of the neurobiology of emotion are revealing interesting and surprising answers that have implications for us all.
Dr. Neufeld's life's work is to make sense of children to the adults responsible for them, in the hopes that this will lead to providing the conditions that are conducive to the unfolding of their full human potential. These insights on emotional health and well-being however apply universally and so should be of benefit to anyone, in any role.
Closing Plenary Session
The closing plenary session will feature the award-winning media personality, Maria LeRose, interviewing Dr. Neufeld with regards to some of the key themes of the conference, providing an opportunity for final reflections and review.
Attendance at the Saturday keynotes is available only for conference attendees.
Emotional Health & Well-Being will be the theme for our sessions throughout the conference, taking the insight covered in Dr. Neufeld's address and translating it into every-day practice.